Redbud, a new exhibition of art and music by Rich Bitting opens November 16 at Collector's Art Group, 225 E. 6th Street, Cincinnati, OH 45202. The exhibition features 16 mixed media works accompanied by 16 digital audio works.
In addition to the visual work, the exhibition Redbud will feature Redbud Revisited a new audio release that accompanies 13 new visual works. Redbud Revisited is available as an audio CD, a limited edition audio CD, and a digital download. 
A previously released audio CD, Redbud, and it's corresponding mixed media works will be included in the exhibit.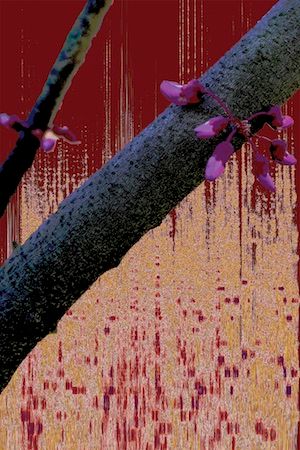 Redbud Motet, 20" x 30" mixed media on canvas